Zanzibar Package is locally owned and specializes in the provision of unforgettable Zanzibar tours and holidays for the budget conscious traveler.  Our services in Zanzibar package include:
Day trips and overnight holidays designed to provide you with an authentic,   unforgettable and   affordable  Zanzibar experience,
Quality budget Zanzibar accommodations, and
Transfer services from the airport and ferry terminal to anywhere on the island.
Tausi Omary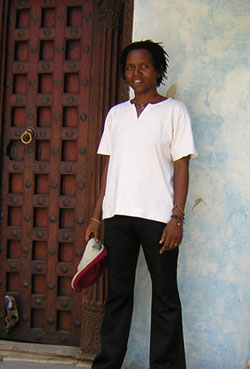 Zanzibar Package is owned by Tausi Omary, a native of Zanzibar with over 10 years experience in the Zanzibari travel and hospitality and a passion for sharing Zanzibari culture with tourists.  Tausi has owned successful hotels, restaurants and other businesses on the island, and she is very well regarded and connected among the Zanzibari tourism industry.
Tausi is proud to be one of only a handful of women entrepreneurs working in the Zanzibari hospitality industry.  Her attention to detail, professional reputation and passion for Zanzibar ensure your Zanzibar experience will be one to remember. Zanzibar Package will make your holiday Memorable..
Zanzibar Package Guides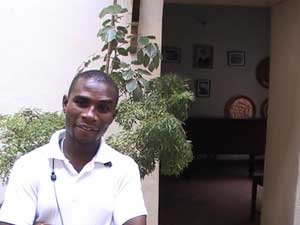 Zanzibar Packages uses only the most knowledgeable, friendly, professional and experienced guides.  All guides are personally trained by Tausi to provide the high quality service you expect.
Mbwana Ali Mbwana is our lead guide.  He has 13 years experience as a Zanzibar guide, and he speaks English, Spanish, Italian and of course Kiswahili.