Zanzibar's White Sandy Beaches
Nungwi Beach in Zanzibar
Nungwi Beach is located on the northern tip of Zanzibar about 1.5 – 2 hrs drive from Stone Town. It is famous for its fine white sand, unbelievably clear turquoise water, and its relaxed atmosphere and affordable accommodations. The beach is popular among scuba divers as it is close to the Mnemba Atoll.
Although the beach is relatively small, there is a lot to do there. Visitors can walk to the end of the beach and round the point to visit the village of Nungwi with its historic lighthouse and the Nungwi boat yard where traditional craftsman build beautiful wooden dhows using hand tools only. Near the lighthouse is the Mnarani Aquarium / Sea Turtle Conservation Area where injured and baby turtles are raised until they are well enough to be released. However, be careful to time your walk around low tide or you may find yourself unable to return until the water goes back out.
Another popular activity on Nungwi Beach is to take a dhow cruises down the coast to Kendwa and back. Sunset cruises are spectacular and particularly popular. Because there is no reef on Nungwi Beach itself, you can also rent a dhow to take you snorkeling at the reef in Kendwa.
Nungwi beach has a variety of popular bars and restaurants on the beach to choose from.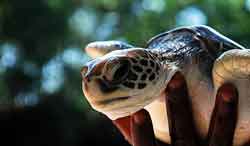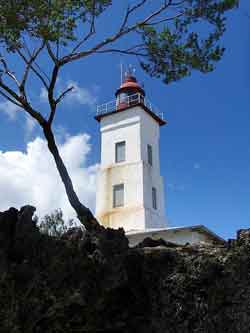 Jambiani Beach in Zanzibar
Jambiani Beach is located on the south central eastern shore of Unguja, the main island of Zanzibar and remains relatively untouched by commercial tourism. With miles of pristine white sand that is a true pleasure to walk on, Jambiani Beach is secluded and far enough away from it all to truly isolate yourself from the modern world. There are no swimming pools, casinos or discos, only a few small rustic beach bars, and for the most part no electricity except at some of the local guest houses. It is the ideal beach for the visitor that wants to get away from it all on one of the most beautiful and undeveloped tourist beaches in the world.
The beach offers a few attractions including a seaweed farm, a traditional herbalist, and a nearbye cave worth exploring. Activities include swimming and snorkeling, walking the pristine beach, and riding rented bicycles along the packed wet sand between tides.
The reef sites about a mile off the beach resulting in the deposit of seaweed at low tide. The local villagers harvest and dry the seaweed, and then sell it to exporters before it ultimately ends up in Japan for use in food and other products.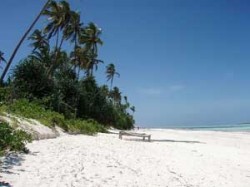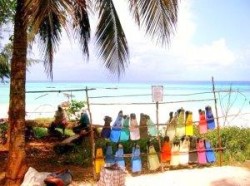 Kendwa Beach in Zanzibar
Kendwa Beach is on the Northwest coast, just 3 km south of Nungwi at the northernmost tip of Unguja, the main island of Zanzibar. The difference between high and low tides is slight, so swimming is possible at most any time of day. The beach is fine white sand in some places and ground shells in others, the water is an incredible turquoise blue, and watching the local boat traffic off the coast at sunset is truly spectacular.
Kendwa Beach is popular among the younger budget traveler that seeks a nice mix of beautiful beach, affordable accommodations, and beach parties. The full moon parties on Kendwa beach are particularly popular.
There are a variety of small hotels to fit most any traveler's budget. Most have affordable restaurants and bars right on the beach, and dining in your bathing suit is common.
Snorkeling, diving and boat trips can all be arranged.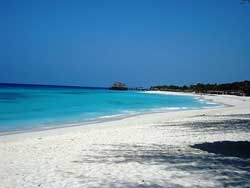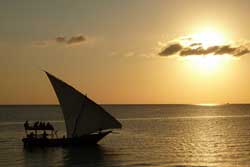 Mangapwani Beach in Zanzibar
Mangapwani Beach is a few kilometres west of the village of Mangapwani ( which means 'Arab shore' in Swahili) and is situated about 20km north of Stone Town. The beach is particularly beautiful at high tide, and is a great place to swim or relax. There is a nice little bar in the shade of trees providing refreshments. Activities include swimming, snorkeling, and visiting the nearby Mangapwani Coral Cave and the Magapwani Slave Chamber.
The Coral Cave is a natural cavern in the coralline rock with a small tapered entrance and a pool of fresh spring water at its deepest point. The cavern was used by the early inhabitants as a source of drinking water, but at some point became overgrown with vegetation and fell into disuse.
Later, the area became the property of Hamed Salim el Hathy, a wealthy Arab landowner. One of his young slave boys rediscovered the cavern while searching for a lost goat and local people began to use the water again. It has been suggested by some historians that the cave may have been used as a hiding place for slaves after the trade was officially abolished in 1873, but this has never been confirmed. However, just a few Kilometers up the coast lies the
Mangapwani Slave Chamber.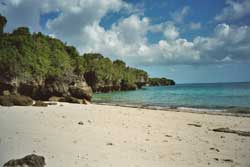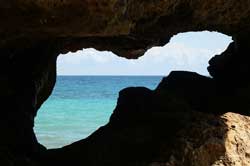 Paje Beach in Zanzibar
Paje Beach is located on the East coast of Unguja, the main island of Zanzibar and remains relatively untouched by commercial tourism. With miles of pristine white sand that is a true pleasure to walk on, Paje Beach. It is very good beach for those who looking for only relax.